Prayer changes everything because it releases God's wisdom into your circumstances!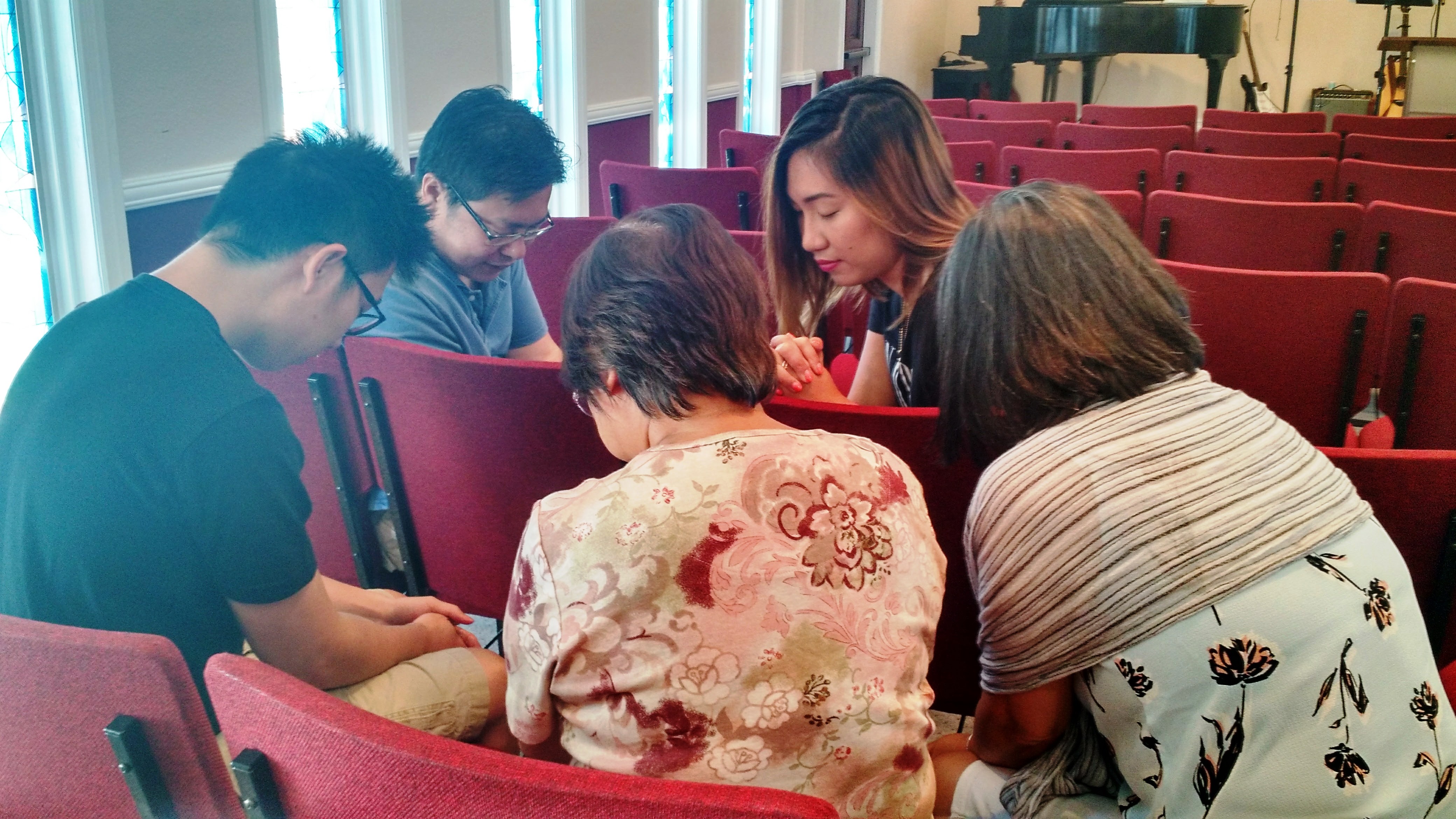 From the very beginning of the church, Christians have gathered to pray. Prayer meetings are valuable for the church as a whole and for the individuals who participate. Through our prayers, especially with one another, we are demonstrating and validating the faith we have in Jesus. It is through the discipline of prayer with one another that we develop a growing intimacy with God, and create a spiritual bond with one another.
We gather and pray every Sunday after church service. We hope you can join us to pray for your personal needs and the church. Pastor and church leaders are available to pray with you whenever you need.